Tax Services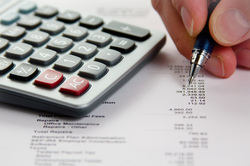 We prepare tax returns and provide tax consulting services for our individual and business clients across the country and in some cases abroad in foreign
countries.

Our goal is to help our clients understand and reduce their tax burden. Our tax spectialists have a comprehensive understanding of individual and business tax regulations, and we provide a full range of tax services. Tax services offered include, but are not limited to:

* Tax planning for individuals, corporations and estates
* Tax and Information Return preparation for Individuals (personal,
family,professionals, self-employed, international students, non residents)
* Corporations, Estates and trusts
* Not-for-profit organizations
* GST/HST and PST compliance
* Tax effects of buying/selling a business


We represent the individuals and companies before the CRA taxing authority and we have the experience and professional attitude to effectively work with
the examiners and represent you professionally throughout the process.


---